China's economy grew by 6.7% in 2016, compared with 6.9% a year earlier, according to official data, marking its slowest growth since 1990.

The figure is in line with Beijing's growth target of between 6.5% and 7%. China is a key driver of the global economy and a growth slowdown is a major concern for investors around the world.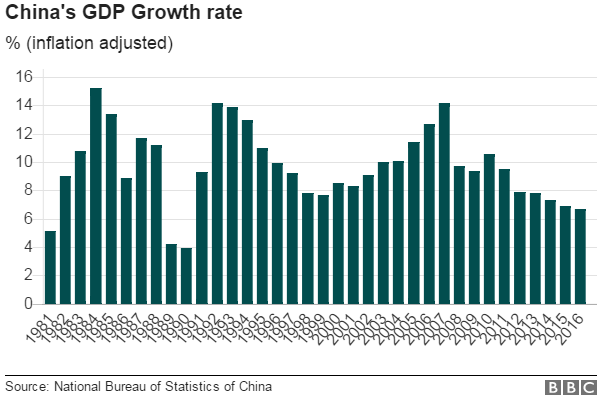 China is the world's second-biggest importer of both goods and commercial services, meaning its economic performance has a big knock-on impact around the world.

It plays an important role as a buyer of oil and other commodities, and its slowdown has been a factor in the decline in the prices of such goods.

Beijing's aim to rebalance the economy towards domestic consumption has led to major challenges for large manufacturing sectors, and there have been layoffs - especially in heavily staffed state-run sectors such as the steel industry.

News from BBC